Bookmakers: What you need to know!
In Uganda betting shops are known as "Bookmakers" and in the US as "Sportsbooks". They are exactly the same thing.  It is a place you can go to in order to place bets, the betting shop is there to offer odds on each result happening (slightly lower than the probability they think that it will happen)
For example, they may think a Horse will win a race 1 in 10 times, the true odds are 11, they will then likely offer people 10 if they bet on it. If somebody bets 10 USh and it wins, they win 90 USh. The bookmaker only expects that to happen once for every 10 losses of 10 USh, so 100 USh of losses and a 90 USh win. The 10 USh in profit to the bookmaker is the bookmakers' margin, also known as an under round, or if you are American the "vig".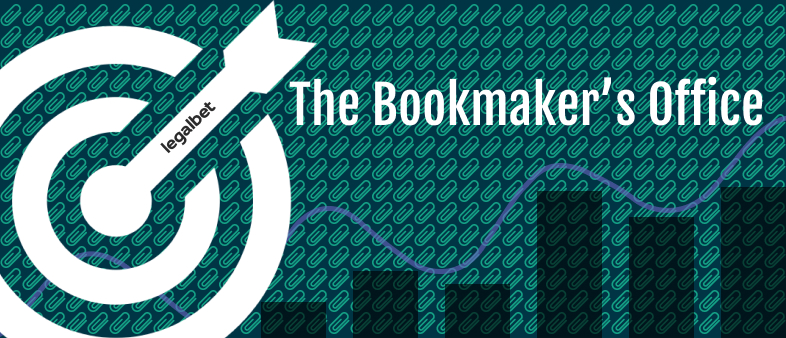 The number of mainstream sports that you can bet on is around 30. This number includes popular sports like basketball, football, tennis and hockey, but also more niche events like darts, table tennis and snooker. The bets are not only limited to sports though, but you can also bet on events from the TV, Politics and Current Affairs... 
What types of bets are offered by Bookmakers?
In order to win money from the bookmakers, you need to correctly predict and bet on one of the possible outcomes. Bookmakers offer a huge amount of options which you can bet on.  For example, in a football game, you can bet on which team will win (known as betting on the match odds), on the total number of goals that will be scored (over/under betting), or on all of the different full-time score (correct score), not to mention bets on the total number of corners, red and yellow cards issued, which players will score 1st, 2nd, 3rd or at all… the list goes on and on.
As well as betting on games in the future, you can also bet on games and matches which are happening right now,  this is known as betting "In-play". When you are in-play betting the speed of decision-making is critical, because the odds can change quickly depending on the course of the game, and the rate of change will depend on many factors such as the current score and the time remaining before the end of the match.
What are Bookmaker's odds?
The "odds" a bookmaker offers is the ratio to the amount you stake that it will pay you.  So for example, if you bet 10 USh at odds of 2.00, then you will be paid winnings of 2x10 USh, so 20 USh.
Please note that the pay outsize and amount of profit rate are not the same! Bookmakers sometimes describe your winnings as the amount which is actually your return because they include your stake amount.
Decimal represents the amount of money returned to you. For example, the following odds are offered for the Borussia Dortmund- Schalke match: 1.65, 4, 5.5 (Borussia Dortmund win, draw and Schalke win respectively).
If you bet 100 USh on Borussia Dortmund, the return would be (100 USh x 1.65) 165 USh, but 100 USh was yours originally, so 65 USh is profit.
The betting odds show the opinion of the bookmaker as to what is likely to happen. The lower the odds assigned to the outcome, the higher the probability for this outcome (according to the bookmaker).
So in the example of Borussia Dortmund and Schalke, we see that Borussia has a higher chance of winning because of the lower odds. It should be noted that the odds are the bookmaker's assessment, they are just an opinion, and they are not always right. (Leicester City winning the Premier League for example)
Bookmaker's bonuses
It is common for Bookmakers to encourage new users to join them by offering various promotions and bonus offers. Most often they are a bonus on the first deposit (welcome bonus) but existing customer offers can also be very lucrative and are something to look out for.
Please note: before you agree to receive any bonus from a bookmaker you need to carefully read the terms of the promotion and understand what you are required to do before you can withdraw any profits!
How do bonuses work?
There are many different types of bonuses and all bookmakers attach different terms and conditions to theirs, so what happened at one place will not be the same as what will happen at another
 We will summarise the two most common types:
Type A = The most common type is a "Free bet" after you have made a bet with your own money.  Often you will have to place a bet with odds over a set amount, usually 2.00 and after it is settled, you will then have a free bet credit to use to the value of your first bet. So the second bet you place, often on the bet slip, you will be able to tick a box and this bet will not deduct from your balance but will be free.  You can usually keep the winnings from this bet for free.
Type B = It is also possible to get given a cash amount either BEFORE you have wagered anything, but before you can withdraw you need to bet a certain amount at a certain odds level, OR it is given to you AFTER you have wagered your deposit a certain amount at a certain odds level, then you can just withdraw.
How do bookmakers make sure that they profit?
Of course, bookmakers profits are made up of players losses, but how do they ensure that players will lose? In the short run… they can't, but in the long run, they can, because of the way they under round the odds, which gives them a margin of profit.
For example, while assessing the probability of each event and putting the odds on an event, the sportsbook underestimates the odds, factoring in a margin. This margin represents guaranteed earnings that will bring in profits regardless of the event's outcome.
In the case of an equal odds match, such as tossing a coin, the true odds should be 2.0 for both heads or tails to win (50/50), but these odds will not be found in bookmakers' lines. Rather, they will always be lower than 2.0 because of their margin.
Take a basketball game between the Bucks and Lakers for example. The bookmaker offers odds 1.87 to 1.87 for the victory of both teams, thus estimating their chances of winning equally (50/50). The quotes, excluding margins, would be 2.0 to 2.0, and the net gain at 100 USh would be 100 USh. However, if you consider the margin, the player will receive a profit of 87 USh (100 USh x 1.87- 100 USh) instead of 100 USh, and the remaining 13 USh (100 USh-87 USh) the sportsbook takes for himself. This is the sportsbook's margin, which provides him with a guaranteed profit.
We also recommend: